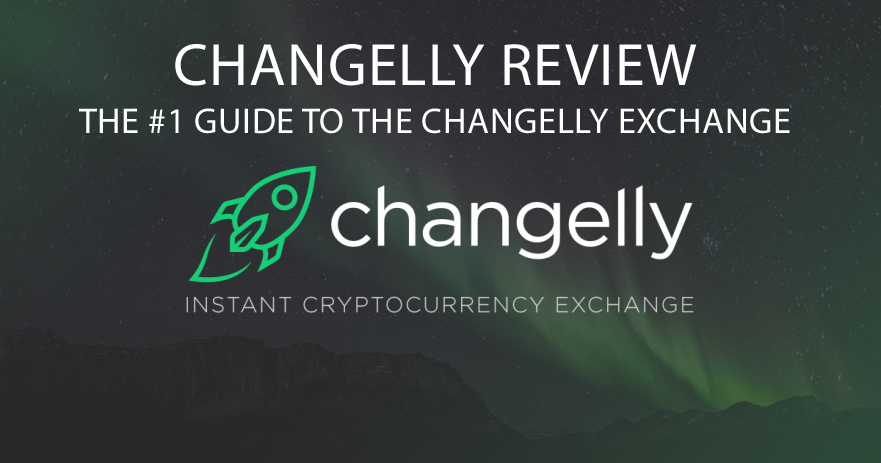 In the world of cryptocurrency, you find many sources for managing your funds, exchanging them and storing them. Changelly exchange is one of those sources. This Changelly review explains what it is, how to use Changelly and why you should use it.
What is Changelly?
The team who designed Miner Gate, the Bitcoin mining pool, created the coin exchange in 2013. Released to the public in 2015, it now serves more than 500,000 traders. It partners with Coinomi and Jaxx wallet. One of the more versatile exchanges, it offers more than 75 cryptocurrencies. You can exchange one cryptocurrency to another here.
Changelly Review
Some Changelly review sites dock the exchange for its simple security, but that's not fair. The exchange does not store deposits and conducts instant transactions. Since it has no wallet, once you purchase, you transfer it immediately to your off-site cold or hot storage wallet. The site uses two-factor authentication to protect accounts.
The exchange supports a ton of crypto coins and token pairs. You can obtain more than 70 tokens on the site including Bitcoin, Dogecoin, Ethereum, Golem, Monero, NEO and Ripple.
At This exchange you can only exchange $50 in your first trading week if located in the US, Canada or Australia. Until day 11, you are limited to $100 and until day 14, you are limited to $500.
Its customer service has issues. While it does provide a great FAQ, its help links sometimes redirect to its front page, sometimes open a chat box.
Changelly Fees
The exchange charges 0.5 percent per trade. Its method of determining exchange rates results in additional fees. Because of its calculation method, you can end up paying up to 50 percent in Changelly fees.
Changelly vs Coinbase
These aren't really in a contest in Changelly vs Coinbase. They're convenient to use in tandem. While they are both cryptocurrency exchanges, they offer different services. Traders use Coinbase to convert fiat currency to cryptocurrency, purchasing Bitcoin, Ethereum or Litecoin. They use other site to convert one token to another, such as Bitcoin to Litecoin.
Only Coinbase has an on-site wallet. The Changelly exchange does not so you do not fund an account. You purchase a currency outright. Using it, you make your purchase and move it to an outside wallet immediately. Both let you purchase with credit and debit cards, but Coinbase also allows bank transfers and bank wires. You can fund a Coinbase account with cryptocurrency, but not exchange them. Both have easy to use interfaces for beginner investors.
Coinbase charges higher transfer fees than most of the other exchanges. You'll pay 1.49 percent to buy or sell using a bank account or its native wallet. That increases to 3.99 percent when you use debit or credit cards. In contrast, This exchange charges 0.5 percent per trade. Its method of determining exchange rates results in additional fees. Changelly vs Coinbase is not really a competition since they do different things. Use Changelly exchange to convert from one token to the next.
Changelly vs Shapeshift
The Changelly vs Shapeshift comparison proves to be a bit more apples to apples. Both let you purchase and trade multiple cryptocurrencies including altcoins. They offer similar services. Shapeshift opened in 2013, founded by Erik Voorhees.
Changelly exchange estimates rates. It may not equal the actual amount of crypto received. Rapidly changing rates affect the amount you receive, and the fees charged.
Shapeshift doesn't let you purchase with fiat, while its competitor does. You can use credit or debit card at both. Both also offer a wide range of cryptocurrencies – about 50 at Shapeshift, only a few less than the other exchange.
Shapeshift requires no email address for verification while its competitor does. This means those who favor security prefer Changelly.com, while those interested in anonymity prefer Shapeshift.
Both exchanges offer simple to use interfaces. Neither stores users' cryptocurrency on the site. Instead it gets delivered immediately to a deposit address created by the exchange. From there, you can move to any wallet.
Shapeshift varies its transaction limits based on the member's country of residence. It charges no service fees, except the receiving coin's miner fee. Some users report poor exchange rates at Shapeshift compared to other exchanges. It does report the actual amount of the purchase in cryptocurrency, unlike its competitor, which estimates. In the case of Changelly vs Shapeshift, it is pretty equal.
Eight Steps on How to Use Changelly
This is one of the easiest to use exchanges. It takes only eight steps to purchase on this exchange.
Choose the currency you want to purchase with from the first drop down box and the currency you want to purchase from the second drop down box.
Set the amount of the currency you want to purchase. The exchange automatically converts the rest for you.
Click the "Exchange" button.
Copy the cryptocurrency address.
Verify all details including address, amount and fees.
Deposit the purchase amount (including the Changelly exchange fees) to the address provided.
The transaction will now processes and you will receive the purchase in five to 30 minutes.
Changelly FAQs
Here are a few of the most common questions about the exchange and the answers to those questions. It's a pretty straightforward site and it is easy to learn how to use Changelly.
Why doesn't the exchange fix rates? 
The exchange says it does not fix currency rates due to the volatility of cryptocurrency. This provides a fair and accurate rate of exchange by using the best available rate at the time of the transaction.
When will the transaction complete? 
The exchange's transactions occur relatively quickly. It takes five to 30 minutes to process. Larger transactions is worth more than one BTC may take longer.
I paid, but my transaction reads "still waiting for payment." What's up? 
It could be a few things. The transaction not have been included in that block. If an error occurs, the exchange will either refund your money or push the payment through the system. For the latter, you'll need to provide the transaction's hash, also known as a tx ID.
Does Changelly.com accept PayPal? 
No, the exchange does not accept PayPal.
What currencies does Changelly.com accept? 
The exchange accepts any currency that can be converted to USD, GBP or EUR.
What cryptocurrencies can I buy at the exchange? 
Changelly.com continually adds new tokens to the list. The most commonly purchased tokens include BTC, BCH, ETH, XMR, ZEC, DASH, XRP, ETC, LTC, DOGE, XLM,1ST, ADX, AMP, ANT and BAT. There are over 75 others available.
Final Thoughts
The exchange site provides a basic exchange for purchase, selling and trading an exorbitant number of cryptocurrencies. Used by more than 500,000 traders, it hosts a plethora of transactions daily. While it does struggle with its estimation practices, it provides a useful service that lets virtually anybody purchase cryptocurrency or exchange from one cryptocurrency to another. As long as you have an email address, you can use this exchange. Avoid the temptation to use a fake email address because you must verify your email in order to trade.
Get started with the site carefully. It is simple to learn how to use this exchange. Make the first few small trades it allows in the first days of your verified account status. Pay close attention to how the fees work. You can end up paying the low Changelly fees it advertises or, if you buy during a period of rapid fluctuation, you can end up paying a high fee. With a few practice runs, using the information in this Changelly review, you can gain savvy with this exchange and quickly and cheaply purchase or exchange cryptocurrencies.