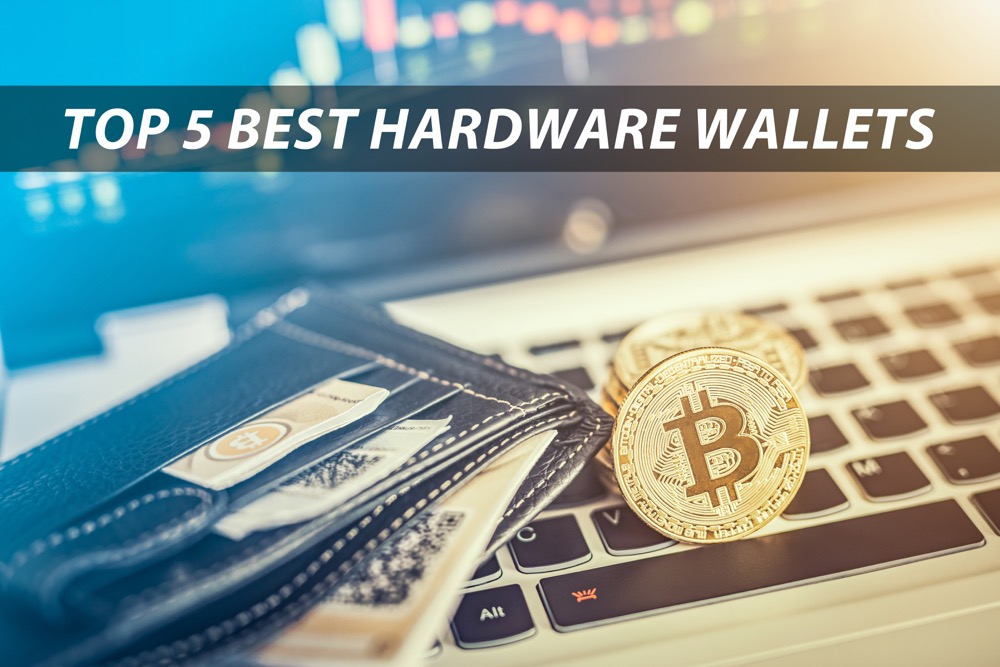 The Best Hardware Wallets for Serious Cryptocurrency Investors
In the first half of 2018, $1.1 billion worth of cryptocurrency was stolen.
For those looking to get into cryptocurrency investment, this is a heavy deterrent. Especially with how easily it was done.
So how do you ensure that your cryptocurrency is secure?
The answer is a cryptocurrency hardware wallet.
What is a Hardware Wallet?
Otherwise known as a cold storage wallet, a hardware wallet is a physical device that you can use to securely store your digital private keys. These private keys serve as your access code to send your cryptocurrency. Hardware wallets enable you to disconnect your private keys from the internet and keep your funds safe offline. You only truly own your cryptocurrency if you own your private keys.
Your other option is the software wallet: or storing your digital keys online. Popular programs, like Jaxx, Atomic wallet and Electrum, are a few such examples of software wallets. By limiting yourself to these, you put yourself at a great deal of risk.
Why you need a Bitcoin Hardware Wallet?
A online wallet is not 100% secure and makes you vulnerable to hackers. As you start building up your cryptocurrency balance, you become a bigger target. A crypto hardware wallet means that a potential thief will need the physical device in hand to access the funds. Combine that with the PIN you need to access the devices, and you have yourself a very secure system. Even if they physically steal your cryptocurrency hardware wallet, they need a PIN or a password to access your wallet and send your cryptocurrency.
Mixing digital verifiers and physical verifiers is important to limit access to your personal data.
So, What is the best bitcoin hardware wallet for you? That answer changes depending upon your needs, but we've selected a few top contenders to consider:
If you want more information on the best hardware wallet for you, read the product details below.
Best Hardware Wallets

Ledger has done well to emphasize a wallet that encourages simplicity, but high security standards. Costing at around $119 USD, the Ledger Nano X is the second most expensive among our choices.
This crypto hardware wallet has the same chip-based security you expect from your credit cards and passports.
It stores over 100 applications at the same time. These include Bitcoin, Ethereum, XRP, and many others.
The device is foldable, so it is designed for mobility. It is made with brushed stainless steel and plastic.
Among our choices mentioned, this is the only one advertised with Bluetooth technology. Ledger maintains security by encrypting both ends of the Bluetooth communication.
If you lose your device or the memory becomes corrupted, it has a 24-word recovery phrase for restoring data. By filling out your recovery sheets, you ensure no loss of keys.
The Ledger Nano X comes with a USB cable, a getting started leaflet, 3 recovery sheets, and one keychain strap.
If you don't like it, it has a 14 day return policy phone on Ledger's website.
It supports Windows, Linux, Android 7+, iOS 9+, and MacOS 10.08+.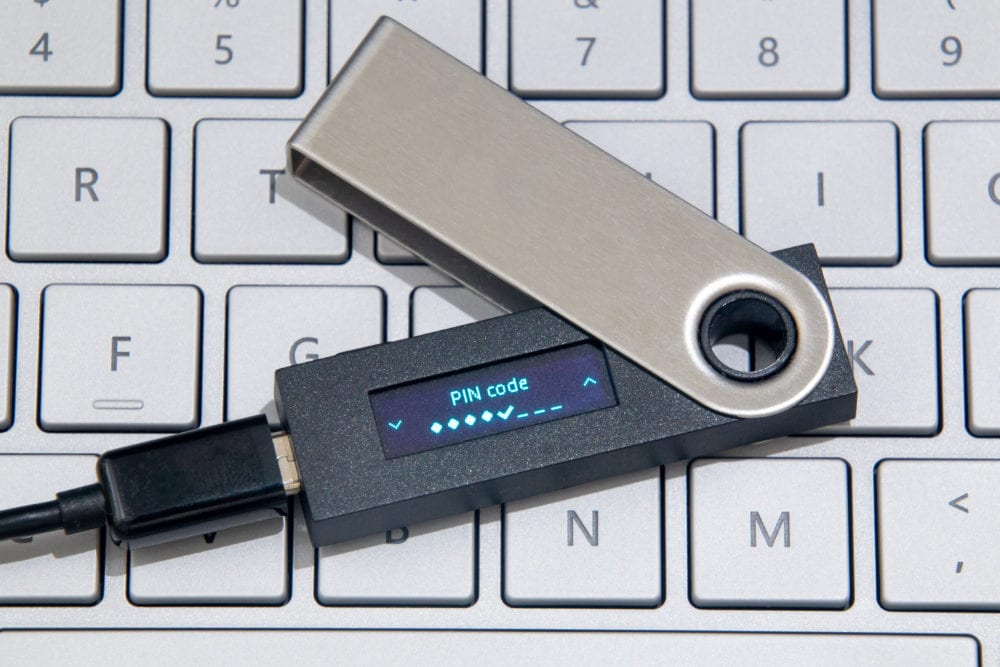 The
Ledger Nano S
sports a smaller price tag at $59 dollars. As a result, you lose the Bluetooth and application support. This bitcoin hardware wallet is still a solid start for those getting into the field.
It has many of the same features as our previously mentioned product: simplistic two-button controls, chip security similar to credit cards, and an extensive recovery key feature.
The device is still powerful: supporting over 1100 cryptocurriences in use. All Ledger devices are also supported by BOLOS, a custom-made operating system.
An important note: You will need an OTG kit to connect your Nano S to a desktop or smartphone.
It supports Windows, Linux, Android 7+ and MacOS 10.08+.

Trezor, a powerful bitcoin hardware wallet producer, comes to the table with its own line of options. The most interesting being the Trezor Model T.
This device advertises itself as the next generation hardware wallet and bolsters this claim with a Color LCD touchscreen display. As a result, the going rate for this hardware wallet is 150 EUR ($168 USD). The most expensive among our options.
It supports more than 1000 coins and comes with an impressive array of accessories: a magnetic dock, USB-C cable, two recovery seed booklets, and stickers.
Trezor emphasizes its strong security features, with a heavily audited open source ethos. Making it a strong bid for best hardware wallet.
It supports Windows, Linux, mobile devices, and MacOS 10.08+.
Trezor One
The Trezor One is a hardware wallet that encourages you to throw out your 10 step guide to securing your bitcoins. A bold claim for those contending to the the best bitcoin hardware wallet.
The lower price tag makes it at par with the Nano S, 69 EUR ($78 USD). Much like the Ledger products, simplicity is key with this one.
The OLED screen it supports holds up to six lines of text, providing you with a good amount of information. The accessories it comes with include a micro-USB cable and two recovery booklets.
It supports Windows, Linux, and MacOS 10.08+. However, it does not support mobile phones.
These Trezor devices are also CE and RoHS certified, ensuring that they meet quality and environmental standards.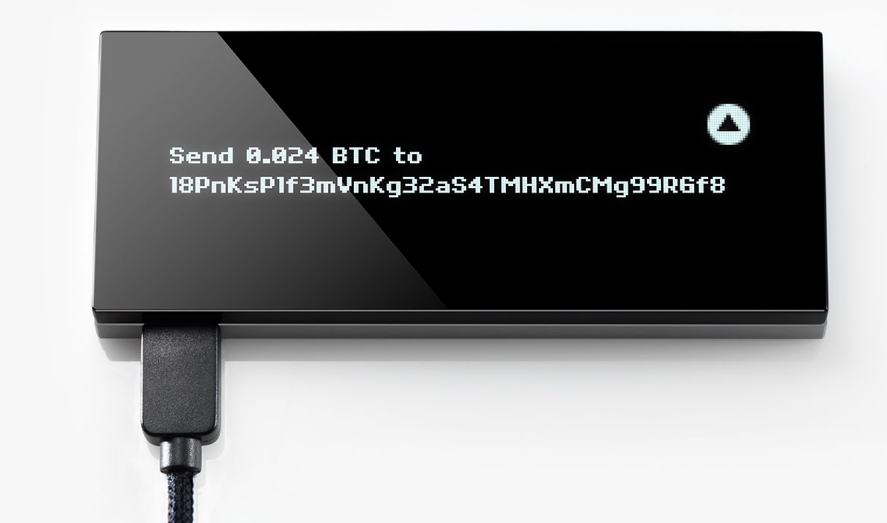 KeepKey is a crypto hardware wallet is the only device featured today without an operating system.This may seem like a step backwards, but it does limit malware's ability to infect your devices. Many viruses and keyloggers look for vulnerabilities in these systems. This makes KeepKey a very secure device.
The price tag is somewhere in the middle of our choices, costing $79. This is around the same price as the Trezor One.
It has a large display, and all transactions must be approved using the confirmation button.
It comes with a woven nylon USB cable and a recovery sentence backup card. Another solid contendor for best hardware wallet.
Final Thoughts on Hardware Wallets
With all the options you have available, it can be difficult to pick the best hardware wallet for you. So lets go back over the key features and what makes them unique.
So with all this information in front of you, we got back to our original question:
What is the best bitcoin hardware wallet for me?
The answer really depends on what you are looking for.
It needs to be secure, but convenient for you. Look at the operating systems first. If you don't see your supported system on the list, you may want to avoid it.
Having a device that doesn't support Android when that's your platform of choice won't be really helpful for you. At the very least, contact the developers if you are unsure.
If you don't plan on using the Bluetooth feature, the Nano X may not be your first choice. Don't pay for something you aren't going to use. If you feel like an OS is a needless feature for these devices, you might be looking at the KeepKey.
If you are looking to get your feet wet, I would choose the cheaper options we have presented here. KeepKey, The Nano S, and the Trezor One.
If you don't like it, Ledger has a 15-day return policy. Trezor has a powerful customer service support system for technical issues.
You may also wish to utilize the knowledge of the community. There are many people who have experience with these sorts of devices.
Leverage that knowledge to ensure that you know how to solve these technical issues. Asking a question is better than going forward blind.
The best crypto hardware wallet is up to the user. All of them are powerful contenders in their own right. Define what features are best for you before you buy, and you will find a bitcoin hardware wallet that fits you.