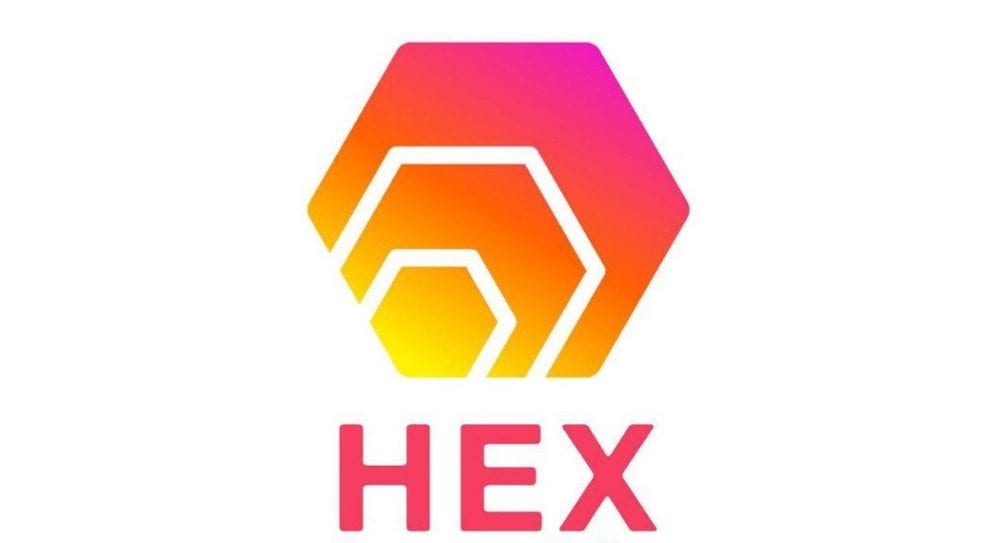 What is BitcoinHex (HEX)?
HEX is a brand new exciting cryptocurrency project aimed at creating the best store of value ever created.
So what really is BitcoinHex? As its founder explains, HEX is one part game theory and one part financial instrument. Users / investors are rewarded for holding and staking, similar to a certificate of deposit (CD) but on the blockchain.
How to Claim HEX
This is not a bitcoin fork nor is Bitcoin HEX an airdrop. Instead of purchasing it, you claim it or transform ETH into it. The amount of HEX you receive depends on how much Bitcoin you own at the time of the snapshot and how fast you claim after the snapshot. Here are the steps to claim HEX for your stake.
You can now store your Bitcoin at any address! (Must have been done before the Bitcoin Hex snapshot on December 2nd)
Here are some wallets that have been tested that you can use to claim BitcoinHEX tokens: Electrum, Coinomi (mobile only), Bitcoin Core, Mycelium, Bither, Bitcoin Knots, Armory, Trezor, Ledger wallet, KeepKey, Trezor through Electrum (for bc1). Richard likes Electrum and Coinomi. Check here for the most recent supported wallets.
Install MetaMask in the Firefox or chrome browser. Some users reported issues using the Brave browser.  MetaMask lets you run Ethereum dApps in the browser without running a full Ethereum node.
Go to claim tool. Click here go.hex.win to claim and get 10% more HEX!
Open your BTC wallet and sign statement provided by the claim tool.
Paste your digital signature to the claim page.
Click the "Submit" button/link.
What is the HEX AdoptionAmplifier?
The HEX Adoption Amplifier allows you to get HEX directly during the 351 days. No middlemen with their fees and friction.
PRO Tip: If you don't already hold BTC, it's probably better to use the Adoption Amplifier instead of FreeClaim. It is estimated that you will likely get more HEX that way. If you already hold BTC, you should use both. For example, you can hold BTC for the snapshot and then sell it for Ethereum and join the Adoption Amplifier lobby day 1 and FreeClaim day 2.
The AdoptionAmplifier mints HEX for people that want to transform ETH into HEX. Send your ETH to the lobby. Daily, your % of the ETH sent to the lobby transforms into the same % of the HEX available that day. Day 1 mints 1 Billion HEX. Days 2-351 mint ~500 million, decreasing as low as ~300 million if all FreeClaims possible are made. Day 351 is the last day AA runs, giving everyone time to get staked for the giant lump sum payout to stakers on day 353. Users Referred  to AA get a 10% bonus minted and their referrer gets a 20% bonus minted. HEX from AA aren't AutoStaked like FreeClaimed HEX are. There is no 350 day minimum stake length on HEX from AA. HEX from AA can EmergencyEndStake whenever they like. FreeClaimed HEX can't EmergencyEndStake before their stake is 350 days old.
It could be wise to put some ETH in AA every day. You might get lucky and have few other people join that day, giving you a great bargain.
How to Use the HEX AdoptionAmplifier
How does BitcoinHEX work?
This Bitcoin fork rewards those who claim early in the HEX airdrop. It rewards those who claim (or buy) and hold. Anyone with Bitcoin can claim free BHX. This will be done by using BitcoinHEX's claim tool which will be available after the snapshot. Depending on how much Bitcoin you have in your wallet at the time of the snapshot, determines how much Hex you will be qualified to receive, for free!
Any person holding Bitcoin in a wallet that begins with a "1" or a "bc1" can claim BitcoinHEX. To encourage holding, every person who treats their claim as a stake earns interest. Distribution occurs during a 50 week period. At the end of 50 weeks, all unclaimed coins get distributed to staked claimants. The earlier you claim, the more interest you earn.
How many HEX do you get per Bitcoin?
For each Bitcoin you have in a supported address and wallet, you will 10,000 BHX. It pays to be quick!  If you claim in the first week you will get an additional 20% of tokens. After claiming, you may also qualify for additional bonuses paid only to stakers, so you should probably stake so you can increase your stack of BitcoinHEX.
There are many HEX bonuses for you to be aware of. The first is a speed bonus that starts at 20 percent and progressively decreases to zero at week 50. It also offers up to 20 percent adoption bonuses. Longer stakes earn 0.385 percent extra shares per seven days longer stake which amounts to 20 percent per year. That means a five year stake earns twice what a one week stake would. Visit the website to learn about all the HEX bonuses available.
According to the platform's website, if one percent of coins stake, they will earn 369% return on investment (ROI) each year. The new idea in financial instruments is to build in the reward for buying and holding. While ICOs reward mining, this Bitcoin fork rewards those that buy and hold – those investors whose activity creates a stable currency that grows in value. This fork encourages loyalty and even excludes exchanges and whales to avoid users being dumped on by accounts with large amounts of Bitcoin.
Much like a retirement fund such as an IRA that recognizes the need for emergency withdrawal, it pays half of the weeks of the stake length, for those who hold a minimum of nine weeks. Finally, the cryptocurrency platform charges a "Silly Whale Penalty" of 50 to 75 percent for movements of 1,000 to 10,000 or greater number of coins.

When is the BitcoinHEX (HEX) launch date?
The HEX contract will at 00:00:00 UTC on December 2nd. You will have a day to gather up ETH and convert BTC into ETH to join the Adoption Amplifier on day 1. This way you can both FreeClaim and then transform the BTC to ETH to transform into HEX via the AA system. If you don't already have BTC it's very likely you will make much more HEX buying ETH to send to the AA system, than by buying BTC just to FreeClaim with it.
When can you start staking HEX?
On December 4th, users who FreeClaimed on Dec 3rd will automatically be set to stake for 350 days.  Users who used the AdoptionAmplifier can hold or choose to stake any length of time starting on Dec 4th.
To read more about which addresses are eligible, please visit https://hex.win/techspecs.html.
To stay up to date on all BitcoinHex news, visit the website or join their telegram channel.
Common Questions About BitcoinHEX (HEX)
When is the HEX snapshot date?
The HEX.win snapshot occurred on December 2nd at the first Bitcoin block mined after 00:00:00 UTC. You must have access to the private keys to your Bitcoin address having a balance at that exact blockheight to be able to submit a claim.  If you have a normal or segwit bitcoin address, you are very likely to be eligible to claim.
What is the price of Hex?
The price of BitcoinHex will be determined when it is able to be sold on the open market and on top exchanges.  Before then, it costs you nothing to purchase if you already have Bitcoin.  You will receive BitcoinHex according to how many Bitcoin you have the correct address and depending on how many bonuses you are qualified to receive. The price of Hex will vary depending on market demand based on its growing use cases.
Is Bitcoin Hex a Scam or Ponzi Scheme?
BitcoinHEX does not appear to be a scam or ponzi scheme.  It is not a multi-level marketing or lending platform.  It is aimed at creating a better store of value than Bitcoin and the first CD financial product on the blockchain. Of course, it is up to you to do your own research and consult a financial advisor before investing in anything.
What is BitcoinHEX vs HEX?
The original name of the project was "BitcoinHex" but it has been rebranded to HEX.
Is HEX a Bitcoin Fork?
This not really a Bitcoin fork and it is definitely not an ICO, STO, or IEO. This new cryptocurrency is an ERC20 token built on the Ethereum platform. It offers people a chance to "take Satoshis coins" which refers to only users that are aware of the snapshot and the process BitcoinHex has created, can claim their HEX and all other potential tokens will not be reward. Rather than rewarding miners, it rewards stakers, which is a similar concept to a CD. Learn more about what a CD is and how it compares to BitcoinHEX here on Wikipedia.
Have you invested in an ICO or cryptocurrency only to later get dumped on by whale? HEX protects against whales dumping on you by decreasing the reward given to large wallets.
BitcoinHex Videos
BitcoinHEX Elevator Pitch

Meet the HEX Team
The cryptocurrency founder, Richard Heart, works as an entrepreneur who has created and managed several successful Internet startups. He's long been involved with Bitcoin, blockchain technology, various cryptocurrencies and Internet marketing. His largest company had annual earnings of $60 million with 150 employees. His YouTube channel, Youtube.com/RichardHeart, focuses on self-help and cryptocurrencies. He also covers affiliate marketing, search engine optimization and startups. His Twitter account is @RichardHeartWIN.
The development team rounds out with lead developer Cody Lamson, an experienced Javascript and smart contract developer for the Ethereum blockchain platform. He's a full stack developer who authored the smart contract code for BitcoinHEX. He also worked on Brickblock, TV-two and has worked as a back end developer for Adidas. He built the DApps "getting married on the blockchain" and "NoobCoin," an ERC20 token.
Brent Morrissey handles marketing for the platform. He is a business management professional and cryptocurrency investor. He founded the clothing firm VegeShirt. Like Heart, he's an experienced digital marketer with significant experience in search engine optimization and social media marketing.
Contributor Dan Emmons is a full stack developer who is also a certified Bitcoin professional (CBP). Emmons specializes in AngularJS, designing DApps using Ethereum Solidity, Truffle frameworks and JavaEE hosted on the Google Cloud Platform. He created #ByteSizeBloc.
The HEX team is evolving.  Now the community is the team.  Join the community here in Telegram.
Final Thoughts
HEX offers an interesting way to turn existing Bitcoin holdings into free HEX.  Richard and his team created a new kind of financial instrument online with this HEX Crypto Coin. Only time will tell how well Hex performs but why not claim it if it's free?